Awards and Certifications
Ranked top brand power in kimchi category


for 22 consecutive years
Jongga's Award
and Certification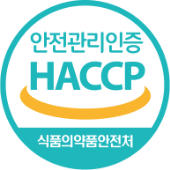 Designation of HACCP (Excellent Foods for High-Standard Management)
HACCP is a planned management system to ensure safety, soundness and quality of food. The Jongga introduces CCP to our entire process, manages the process with the standards set by each CCP branch, and prevents harm in advance for food safety. In particular, Hoengseong plant and Geochang plant were designated as HACCP-applied facility in 2004 and still maintains the qualifications.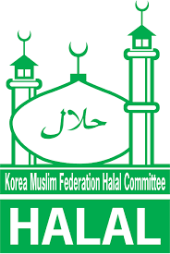 HALAL Certification
HALAL certifies that it is not against Islamic law, and can be certified if three factors can be avoided: Poisonous, Intoxicate and Hazardous. Since 2010, Jongga's Geochang plant has been certified HALAL (Haral) for products of whole cabbage kimchi, young radish kimchi, deliciously sliced kimchi, delicious pickled young radishes and still maintains the certification.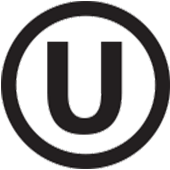 KOSHER Certification
KOSHER, which is recognized as "can be eaten in Judaism" according to food law called Kashrut, is based on the Pentateuch of Moses and Jewish tradition. It indicates a "clean and safe food" because it goes through strict standards and procedures from selecting ingredients to cook. Our Geochang plant has been certified as a KOSHER for flavor kimchi products since 2014, and still maintains the certification.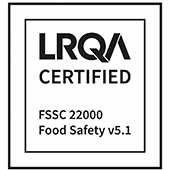 FSSC 22000 Certification
Internationally recognized food safety standard certification of FSSC 22000 contributes to the establishment and continuous management of food safety management system. Our plant in Geochang received FSSC 22000 certification in August 2017, and still maintains the certification. 
Award and Certification
History
Ranked first brand power (2001-2022) for 22 consecutive years by the Korea Management Association Consulting

Selected as an excellent company to reduce sodium from Food Safety Pharmaceutical Company
Received "Top Brand Award" at the World Luxury Awards

Received 19th consumer-selected good advertising award
Received 48th trade day '30 Million Dollar Export Tower Award'

Ranked first super brand for 8 consecutive years by the Institute for Industrial Policy Studies

Received presidential award for Korean-style fresh secret method in the 2009 Korean Brand Awards

Received presidential award for Jongga's Korean-style fresh secret method in 2008 Korean brand award
Received 9th agriculture, forestry and fisheries food export tower award (Ministry of Agriculture, Forestry and Fisheries)
Official certification of astronaut kimchi (Russia's Federal Space Agency)

Acquired Korea's top 10 best packaging of Good Packaging (GP) Mark in 2006 (KAPPE)

Acquired Korea's top 10 best packaging of Good Packaging (GP) Mark in 2006 (KAPPE)

Received brand luxury award in Korea marketing awards (KMA)

Received agriculture, forestry and livestock products export tower award (Ministry of Agriculture and Forestry)

Received Korea design and brand award (Korea Institute of Design Promotion)
Selected as world-class product (Ministry of Agriculture and Forestry)
ISO 9001 quality system certification / quality certification award (KMA)

Selected as JoongAng Ilbo's hit product (Jungang Ilbo)
Selected as best long-term product (Kyunghyang Newspaper)

Acquired traditional food certification mark and selected as world-class product
Awarded the best prize at Kimchi Fair (Ministry of Agriculture and Forestry)

Awarded grand prize for kimchi excellent package in Korea kimchi grand festival (Ministry of Agriculture, Forestry and Fisheries)

Acquired first KS mark in Korea's kimchi industry in 1991